The Maldives isn't a one-size fits all holiday destination – there is simply too much to do, see, explore and experience here for it to be just any ordinary beach getaway. The beauty of this remarkable island nation is not only in its stunning natural environment, but in its ability to place your every wish and desire right at your fingertips. Here at Addicted to Maldives, we specialise in taking your wildest dreams – everything you have always wanted to do while on holiday but perhaps never thought possible – and we make them a reality. Read on to find out how you can experience the Maldives in your own unique way…
Finding the right resort…
There are dozens of world-class luxury resorts scattered throughout the Maldives, each one situated on its own island in the middle of the Indian Ocean. With so many spectacular options to choose from, it can no doubt be hard to know which is right for you – which is why there is no one better to consult than those who have experienced firsthand each and every luxurious place to eat, sleep and play. Our team knows that each resort has its own unique vibe, so after consulting with you we will be able to recommend the perfect option for your stay. Whether you're travelling with the family or friends, as newly-weds, colleagues or even on your own, we will find you somewhere so perfectly suited to what you're looking for that you won't ever want to come home.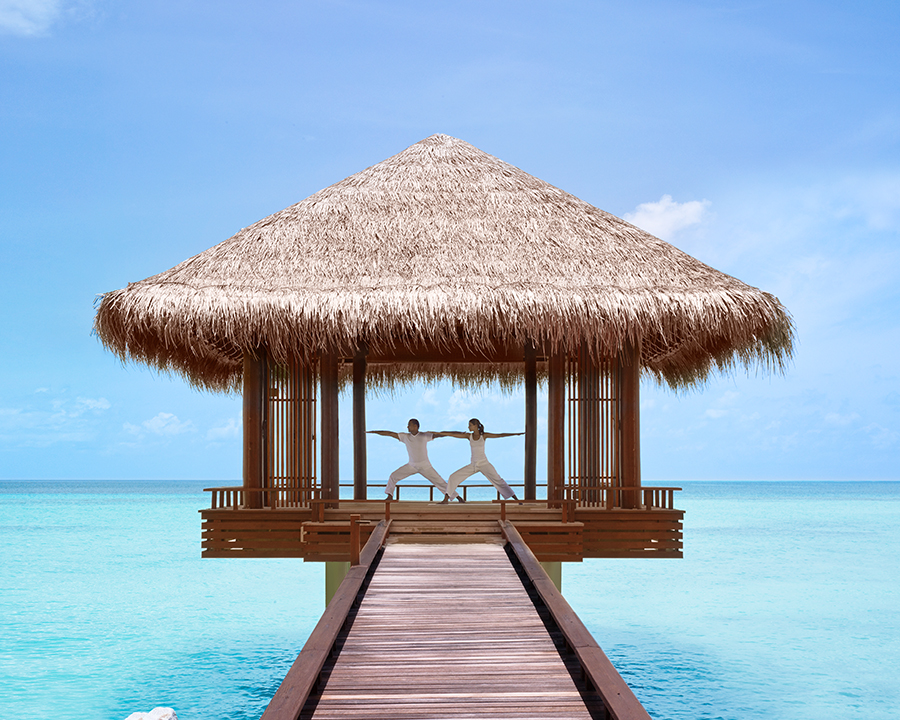 Deciding how you will spend your days…
The beauty of the Maldives is that you can do as much or as little as you like. This gorgeous, serene part of the world is the ideal place to relax and rejuvenate, but it is equally as suited to the adrenaline-seekers, the revellers and the family-focused travellers too. When you come to us for help in planning your trip, we don't simply map out your itinerary – we inspire and excite you with tailor-made experiences that we believe you will love. The process is simple; we sit down with you and get to know who you are, what you enjoy doing and what this holiday means to you. Is it a chance to get away from your busy schedule and recharge or is it an opportunity to indulge in your adventurous side? Do you want to fill your days with romantic experiences like candlelit dinners on a private island and watching a movie under the stars, or would you prefer to go surfing with your family and dine in some of the world's most famous restaurants? Our own personal love for the Maldives fuels our unique concierge service as it allows us to make recommendations that we know with certainty that you will love – because we have experienced the best of the best and loved every minute of it. The truth is that even your wildest fantasies will be reimagined when your trip to the Maldives is planned by us – because you simply cannot imagine its unique array of opportunities until you have experienced them yourself.
Taking care of the details…
Our job is to make sure that your holiday surpasses any and every expectation you had. And, might we add, we are very good at that job. To us, true luxury is taking care of every detail from beginning to end, providing a seamless experience that you can count on. We take care of everything – from private seaplane transfers where you can look down on the string of Maldivian atolls, to arranging the world's most stunning overwater villas for you to call home or organising romantic, champagne-filled getaways on private yachts. We curate moments that you will turn into your best memories while still leaving you the freedom and flexibility to make your days here your own. The Maldivian culture reflects this commitment to luxury just as much as we do, providing you with personal butlers who are available 24/7 to tend to anything you might need. The resorts we work with give every guest the VIP treatment, treating you to the care and attention that most people can only dream of. Paradise is a word we don't use lightly, but when it comes to this small but serene part of the world, no other word will do.
An all-encompassing concierge service, Addicted to Maldives aims to make your escape to this incredible archipelago one that you will never forget. If you're looking to create the trip of a lifetime, we know precisely what is takes to do just that. Get in contact with us today to start planning your dream getaway.